---
STARTING THIS WEEK (New releases):
---
"JOHN LEWIS: GOOD TROUBLE": Widely and prominently mourned upon his recent passing, a genuine American icon is recalled in this fine documentary, initially released during what would be the final stage of the politician's life. Director Dawn Porter recalls Rep. John Lewis' teen years as a participant in the civil rights movement, when his actions regarding segregation helped make him a close associate of Dr. Martin Luther King Jr. His subsequent activities sometimes placed him in physical jeopardy, yet through the years that ultimately took him to the literal halls and chambers of power, he never stood down from advising others to potentially get into "good trouble" in adhering to their beliefs. House Speaker Nancy Pelosi, former President Bill Clinton and Dr. Henry Louis Gates Jr. are among those offering comments. The special features include an Oprah Winfrey conversation with Lewis, plus extended interviews with Hillary Clinton and former Representatives Elijah Cummings and Stacey Abrams. *** (PG: AS, P, V) (Also on On Demand)
---
"DC'S STARGIRL: THE COMPLETE FIRST SEASON": One of the past summer's viewing treats, this latest addition to The CW's group of DC Comics-inspired series also streamed on DC Universe (though it will be exclusive to The CW for its second season). The extremely agile Brec Bassinger is a delight in the central role of an initially average teen who reluctantly moves to the Midwest with her mother (Amy Smart) and the stepfather she resents (Luke Wilson) … until she learns he was the sidekick of a deceased superhero who may have been her biological dad. A very strong hint is the magical staff the late man left behind, now powerful again in the hands of the young woman who uses it to become Stargirl and create a new league of youthful fighters for justice. The show aprang from a comic that co-creator Geoff Johns, also an executive producer here, based on his late sister. Henry Thomas also has a prominent role. *** (Not rated: AS, V) (Also on Blu-ray)
"PENNY DREADFUL: CITY OF ANGELS — SEASON ONE": Though it shares the title of an earlier Showtime series, this saga goes very much its own way, as indicated by the setting — late-1930s Los Angeles, where two detectives (played by Daniel Zovatto and Nathan Lane) investigate a murder that has much to do with the history of the city and the era in general. John Logan, who also was a prime creative force on the original "Penny Dreadful" as writer and executive producer, serves the same functions here; rich in production design, the drama has a cast that also includes Natalie Dormer (in multiple roles rolled into one), Kerry Bishe, Rory Kinnear ("Spectre") and Michael Gladis (husband of "The Neigjborhood" co-star Beth Behrs). The late Brian Dennehy had his final television role here, in an episode dedicated to him … part of what now is the show's only season, since Showtime decided not to renew it. *** (Not rated: AS, N, P, V)
"FOCUS FEATURES 10-MOVIE SPOTLIGHT COLLECTION": One of several collections being released by Universal Pictures Home Entertainment, this set — on Blu-ray only — features some of the most acclaimed films of this century so far, including a couple of Oscar winners: "Brokeback Mountain," the drama of the relationship between two cowboys (Heath Ledger, Jake Gyllenhaal); "Lost in Translation," with Bill Murray as a celebrity who becomes involved with a fellow American (Scarlett Johnasson) while making a commercial in Japan; "The Theory of Everything," starring Eddie Redmayne as physicist Stephen Hawking; "Eternal Sunshine of the Spotless Mind," casting Jim Carrey and Kate Winslet as a couple who mess with their memories; and "Atonement," an examination of the fallout from a teen's (Saoirse Ronan) accusation. Cynthia Erivo's recently Oscar-nominated performance in "Harriet" is offered as well, with the titles also encompassing "Pride & Prejudice," "Burn After Reading," "Moonrise Kingdom" and "On the Basis of Sex." **** (PG, PG-13 and R: AS, N, P, V)
"AGATHA CHRISTIE'S DEATH ON THE NILE": With a new movie version of the classic mystery slated for release soon, this 2004 take on the tale offers David Suchet in a role he made his own on television over nearly 25 years, master sleuth Hercule Poirot. Romantic ties ultimately have lethal implications as the passengers aboard an Egyptian cruise include a newlywed who stole the beau of a then-friend; also on the ship is Poirot, whose investigative skills are needed in sifting through the suspects. Notable among the co-stars is Emily Blunt, in an early screen performance shortly before "The Devil Wears Prada" set her on a path to film stardom; James Fox, Judy Parfitt ("Call the Midwife") and — an interesting presence in an otherwise mainly British cast — David Soul ("Starsky and Hutch") also appear. *** (Not rated: AS, V) (Also on Blu-ray)
"JAWS 3-MOVIE COLLECTION": The original shark thriller is universally considered the best film in the franchise, but its huge success inevitably yielded sequels — all three of which are included in this new Blu-ray set, released earlier on DVD. Relatively speaking, the best of the bunch is "Jaws 2," which sees Amity Island police chief Brody (returnee Roy Scheider) having to battle another dweller of the deep … though the picture's emphasis is on the teen co-stars who pretty much serve as bait for two hours. Also included: "Jaws 3-D," which added the title gimmick to the tale of a water-based theme park gone awry with Dennis Quaid, Louis Gossett Jr, and an early-in-her-career Lea Thompson starring; and "Jaws: The Revenge," in which Ellen Brody (Lorraine Gary) thinks a shark has a personal vendetta against her family. The latter film is notable mainly because the filming caused co-star Michael Caine to miss accepting the Oscar he won for "Hannah and Her Sisters." *** (PG: AS, P, V)
---
FAMILY VIEWING GUIDE KEY: AS, adult situations; N, nudity; P, profanity; V, violence; GV, particularly graphic violence.

---
COMING SOON (Upcoming releases):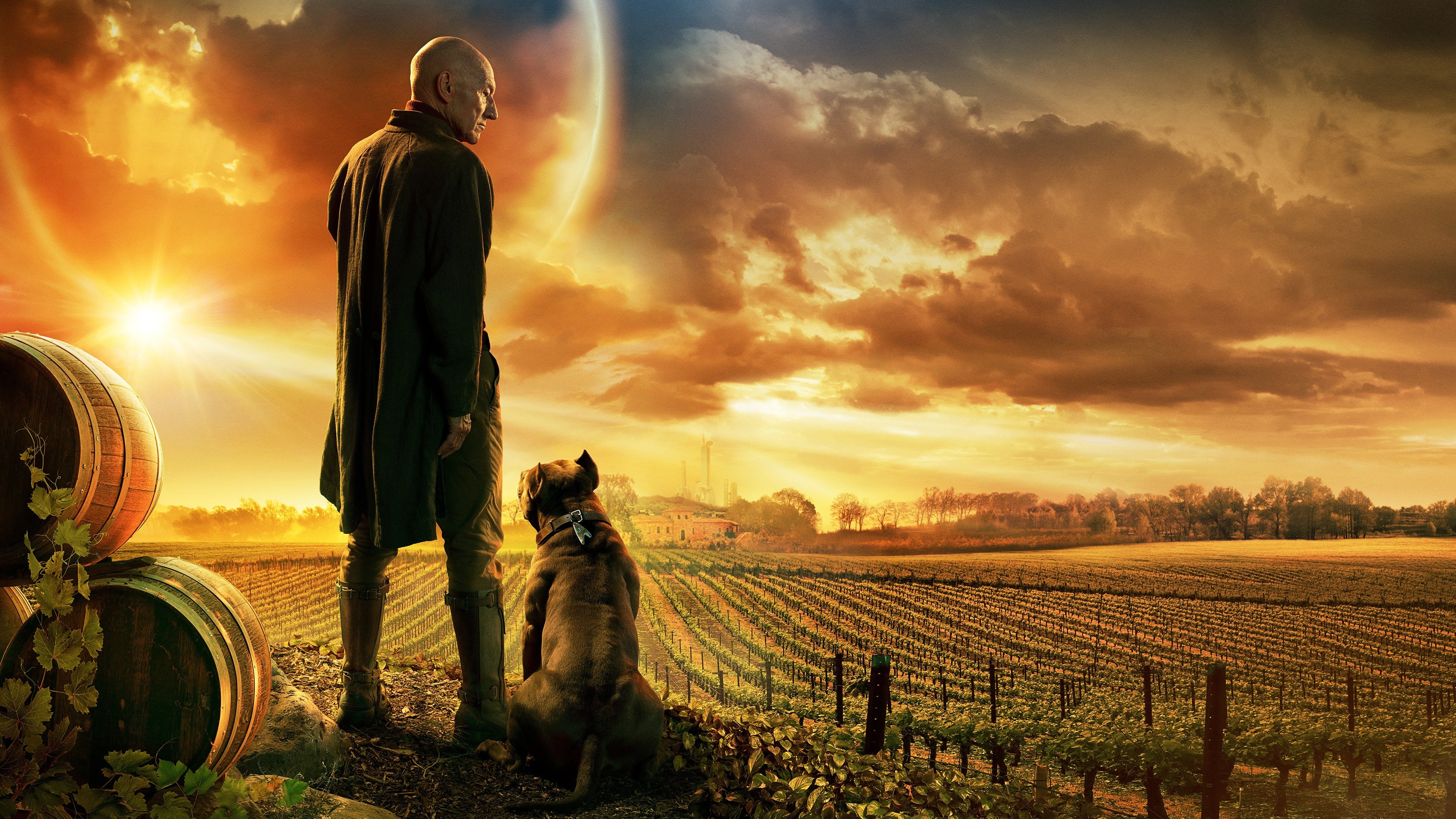 ---
"STAR TREK: PICARD — SEASON ONE" (Oct. 6)
"AMERICAN PIE PRESENTS: GIRLS' RULES" (Oct. 6)
"THE FLINTSTONES: THE COMPLETE SERIES" (Oct. 13)
"BACK TO THE FUTURE: THE ULTIMATE TRILOGY" (Oct. 20)
"PARASITE" (Oct. 27)
"THE IRISHMAN" (Nov. 24)
---