---
STARTING THIS WEEK (New releases):
---
"BIRDS OF PREY AND THE EMANCIPATION OF ONE HARLEY QUINN": In the same manner as "Suicide Squad," this adventure goes its own way in using the DC Comics universe as a springboard — and also like that film, it makes Harley Quinn a pivotal character, as played again by Margot Robbie (also a producer this time). The lively, self-styled Harley has consciously uncoupled from The Joker, making her a supposedly easier target for enemies. She knows she'll need some help to stay alive, so she enlists such allies as Black Canary and The Huntress (Jurnee Smollett-Bell, Mary Elizabeth Winstead), and it doesn't take long for the mayhem between groups and genders to start flying. A parade of frantic and sometimes quite graphic action, this also incorporates some stabs at wit, which you'd have to expect from Robbie playing Harley again — but the picture largely wants to play it safe while showing that women can be tough, too, something the Marvel movies started doing some time ago. Some other good performers put their best feet and fists forward here, including Rosie Perez, Ewan McGregor and Chris Messina. DVD extras: seven "making-of" documentaries; outtakes. *** (R: AS, P, V) (Also on Blu-ray, 4L Ultra HD and On Demand)
---
---
"THE CALL OF THE WILD": One of the most enjoyable things about Harrison Ford these days is to watch him act his age, literally, and he does that again with a project that's ideal for him on that count. This latest screen version of the classic Jack London story services Ford better than his canine co-star … who isn't actually a real dog. The animal named Buck is computer-generated in this case, but admittedly, this would take a pretty obedient and trainable dog since much of the action falls on Buck as he goes through encounters with various people. By far, the most memorable is his adventure with Ford, as a prospector haunted by family troubles; the pain the veteran star conveys is quite human, neatly balancing a partner who isn't even real. This also is a picture built for atmosphere, and it's very lucky to have the brilliant Oscar winner Janusz Kaminski — who works frequently with Steven Spielberg — as its cinematographer. Thanks largely to him, the result has an expectedly handsome look that a famous saga like this deserves. Dan Stevens ("Downton Abbey"), Omar Sy, Karen Gillan and Bradley Whitford also appear, but Ford clearly takes the acting honors. *** (PG: AS, P, V) (Also on Blu-ray, 4K Ultra HD and On Demand)
"FANTASY ISLAND": The popular television show of the late 1970s and early 1980s inspired a series reboot, and it's also the source of this feature-film update, which takes a considerably darker tone than the original version — though that, too, was known for putting unexpected twists on the fantasies that "guests" hoped to live out for real during their stays. Michael Pena plays this edition's Mr. Roarke, the island host who gets his own fantasy in the course of helping others fulfill theirs, with Lucy Hale ("Katy Keene"), Maggie Q ("Designated Survivor") and Austin Stowell as the principal visitors who come to regret what they wished for. Michael Rooker and Portia Doubleday ("Mr. Robot") also are featured.  DVD extras: audio commentary by director Jeff Wadlow and cast members; deleted scenes. *** (PG-13 and unrated versions: AS, P, V) (Also on Blu-ray and On Demand)
"THE PHOTOGRAPH": Appropriately released last Valentine's Day, this romantic drama gives a deeply dramatic role to Issa Rae, known primarily these days for her comedic work on the HBO series "Insecure." Also an executive producer here, she plays the daughter of a recently deceased woman (Chante Adams) whose life unfolds in large part as a series of flashbacks involving the relationship that the elder woman — the subject of the photograph that the title refers to — had with a man (Rob Morgan) who also comes to play a big role in the daughter's life. Writer-director Stella Meghie plays liberally with the story's timeline, regularly jumping back and forth to establish parallel experiences of the two women. Lakeith Stanfield ("Atlanta"), Chelsea Peretti ("Brooklyn Nine-Nine"), Lil Rel Howery and Courtney B. Vance also star. DVD extras: three "making-of" documentaries. *** (PG-13: AS, P) (Also on Blu-ray and On Demand)
"SHAMELESS: THE COMPLETE TENTH SEASON": What turned out to be the penultimate season of the seriocomic Showtime series is without Emmy Rossum, who wrapped up her run as Fiona the previous year, but the rest of the Chicago-based Gallagher clan is present and accounted for … certainly including patriarch Frank (William H. Macy), who remains his irascible self, though an unexpected reunion could temper him to a certain degree. While Debbie (Emma Kenney) oversees the household, Lip (Jeremy Allen White) attempts to adjust to parenthood, and Carl (Ethan Cutkosky) tries to determine what's in store for him post-military school. Shanola Hampton, Steve Howey and Cameron Monaghan also remain as cast regulars, and Luis Guzman ("Code Black") has a major guest role. The show's concluding season is expected to premiere later this year. DVD extras: deleted scenes. *** (Not rated: AS, P, V)
"LUCIFER: THE COMPLETE FOURTH SEASON": Though this supernatural suspense series was dropped by Fox after three seasons, its fan base prompted Netflix to pick it up not only for this round, but also for a forthcoming fifth and final stanza that will be split into two halves of eight episodes each when it's eventually released. Tom Ellis continues his role as the DC Comics-based title character, who actually is the Devil — now inhabiting Los Angeles and aiding that city's police department. Things pick up where they had left off on Fox, with Lucifer aware that his sleuthing partner Chloe (Lauren German) now knows who he really is, though he can't be sure what her reaction is to the revelation. They continue to work effectively together in investigating murders, though, while their relationship is on very shaky ground. Continuing cast members also include Kevin Alejandro, D.B. Woodside and Rachael Harris. *** (Not rated: AS, P, V)
---
FAMILY VIEWING GUIDE KEY: AS, adult situations; N, nudity; P, profanity; V, violence; GV, particularly graphic violence.

---
COMING SOON (Upcoming releases):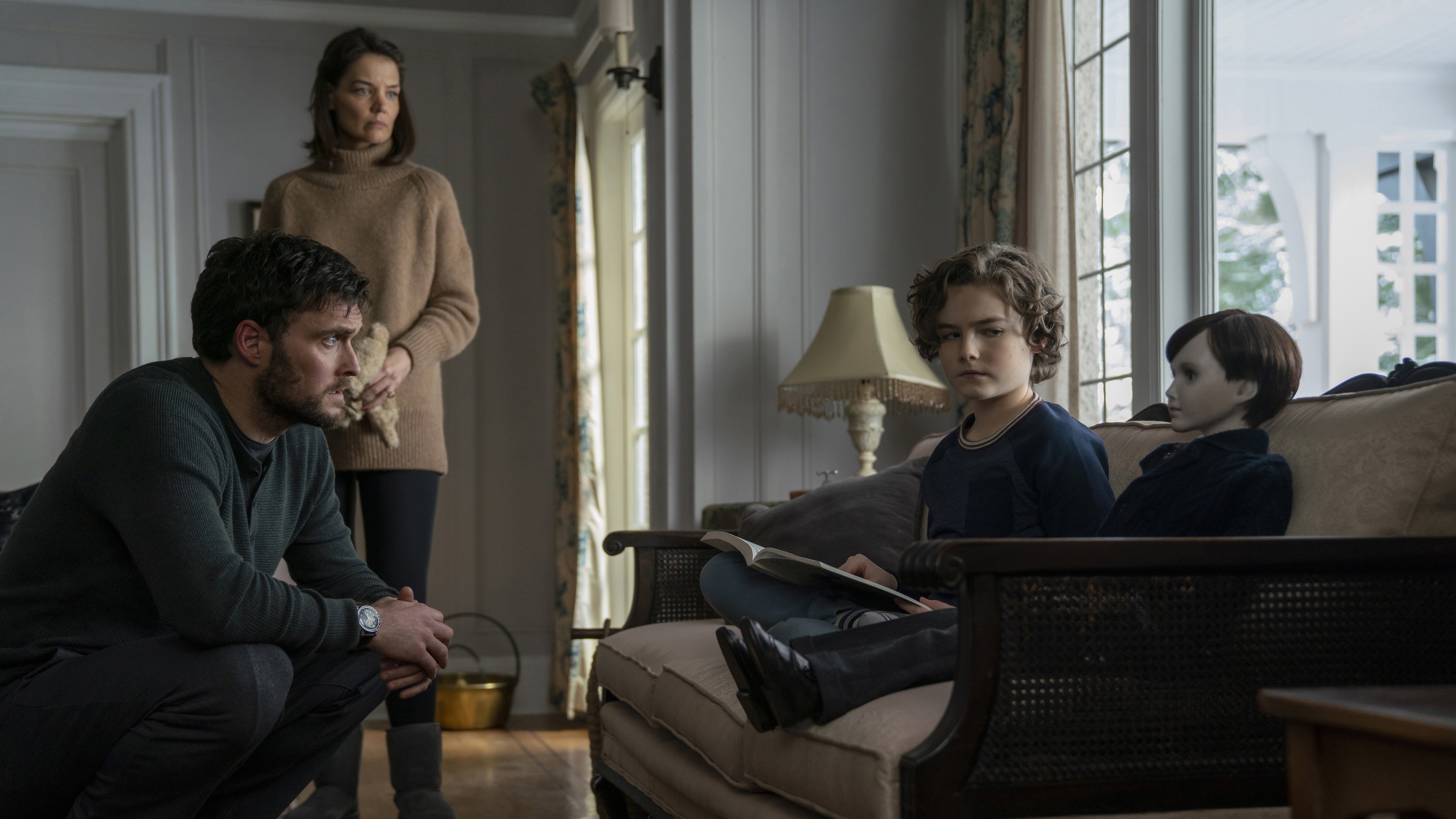 ---
"DOWNHILL" (May 19)
"THE GOOD PLACE: THE FINAL SEASON"  (May 19)
"SONIC THE HEDGEHOG" (May 19)
"THE WAY BACK" (May 19)
"THE INVISIBLE MAN" (May 26)
---