---
STARTING THIS WEEK (New releases):
---
"A BEAUTIFUL DAY IN THE NEIGHBORHOOD": With his penchant for playing people who actually lived, you know Tom Hanks won't walk into the role of someone as famous as Fred Rogers without being fully prepared. This movie is about more than that accurate portrayal, though – it's about the effect of the man's benevolent and compassionate spirit on others. Here, the main counterpoint to the famously kind host of "Mister Rogers' Neighborhood" is a jaded reporter played by Matthew Rhys ("The Americans") and immersed in personal problems, and he thinks he'll get some kicks out of poking holes in the image of one of the world's best-loved people when he's assigned to profile Rogers. You can guess what happens … which is not to say that Hanks (Oscar-nominated for his performance) and Rhys don't do affecting work as the journalist falls under the spell of the personality who became a true friend to countless children and families. The fine cast also includes Chris Cooper, Christine Lahti and Susan Kelechi Watson ("This Is Us"), and Marielle Heller ("Can You Ever Forgive Me?") proves to be an inspired choice as the picture's director. *** (PG-13: AS) (Also on Blu-ray and On Demand)
---
---
"JOJO RABBIT": One of last year's most-praised movies, this six-time Oscar nominee (and winner for best adapted screenplay) from writer-director Taika Waititi ("What We Do in the Shadows") casts young Roman Griffin Davis in the title role of a World War II-era German youngster whose life is altered by his discovery of his mother's (Scarlett Johansson) activities. His own encounter with Adolf Hitler (played by Waititi) sets the stage for his world to be rocked upon learning that a Jewish girl (Thomasin McKenzie) has been given shelter in his family's home, giving Jojo conflicted feelings about what to do – believing he knows what is right, but not wanting to imperil his relatives by revealing the houseguest's presence to the Gestapo. Sam Rockwell, Rebel Wilson and Stephen Merchant also have roles in the picture, which enjoyed a big run on the film-festival circuit. *** (PG-13: AS, P, V) (Also on Blu-ray and On Demand)
"MIDWAY": A more-potent hit than expected when it was released last Veterans Day weekend, this retelling of the pivotal World War II naval battle – previously dramatized in a mid-1970s film, but with hugely enhanced special effects here – charts a variety of lives and loves over the course of the post-Pearl Harbor showdown at sea and in the air between American and Japanese forces, with the traditional visual flourish of director Roland Emmerich ("Independence Day," "The Day After Tomorrow"). Ed Skrein, Patrick Wilson, Luke Evans, Nick Jonas and Darren Criss are among those playing officers immersed in the conflict, with Aaron Eckhart, Dennis Quaid and Woody Harrelson as three military legends … respectively, Lt. Col. Jimmy Doolittle, Vice Admiral William "Bull" Halsey and Admiral Chester Nimitz. DVD extras: theatrical trailer; two "making-of" documentaries; audio commentary by Emmerich. *** (PG-13: AS, P, V) (Also on Blu-ray and On Demand)
"THE TWILIGHT ZONE: SEASON ONE": Rod Serling's classic fantasy-drama anthology has inspired several reboots, the latest and current one being this CBS All Access version executive-produced by Oscar winner Jordan Peele ("Get Out"), who also assumes Serling's original spot as host and narrator. Though most of the stories told here are original, a highly notable remake is "Nightmare at 30,000 Feet," adding 10,000 feet to the first incarnation and casting Adam Scott ("Parks and Recreation") as an airplane passenger who sees something potentially dangerous out on the wing. Greg Kinnear, Tracy Morgan, Sanaa Lathan, Kumail Nanjiani, John Cho, Allison Tolman ("Emergence"), Chris O'Dowd, Ginnifer Goodwin, Rhea Seehorn ("Better Call Saul") and Jacob Tremblay ("Room") are among others featured in the tales on which Serling's recently deceased widow Carol also was an executive producer. A second season of the revival is coming. *** (Not rated: AS, P, V) (Also on Blu-ray)
"21 BRIDGES": Chadwick Boseman followed "Black Panther" by playing another hero, a New York police detective who puts himself in the literal line of fire, in this action drama. Over the course of one night, his search for two cocaine-stealing cop killers (Stephan James, Taylor Kitsch) eventually leads him into a conspiracy that makes him wonder who is friend or foe, as Manhattan is closed off for several hours – via the shutting of the title bridges – in a bid to make sure the perpetrators don't get away. At the same time, that traps Boseman's character with those who are intent on silencing him. Oscar winner J.K. Simmons ("Whiplash"), Sienna Miller and Keith David also are featured. DVD extras: audio commentary by director Brian Kirk; deleted scenes. *** (R: AS, P, V) (Also on Blu-ray and On Demand)
"SNATCHERS": Mean girls meet mean aliens in this hybrid of a couple of genres, assembled into feature length from a short-form video series about a teen (played by Mary Nepi) whose senior year turns out much differently than she ever could have anticipated. After her very close encounter with a young man (Austin Fryberger) who was infected by an extraterrestrial virus during his summer vacation, she suddenly finds herself about to give birth – and goodness only knows what the baby will turn out to be. Gabrielle Elyse plays the heroine's friend, who tries to help her though she's understandably not sure what she can do; J.J. Nolan ("Silicon Valley") also is in the cast. DVD extras: "making-of" documentary; audio commentary by filmmakers; deleted scenes. *** (Not rated: AS, P, V) (Also on Blu-ray and On Demand)
---
FAMILY VIEWING GUIDE KEY: AS, adult situations; N, nudity; P, profanity; V, violence; GV, particularly graphic violence.

---
COMING SOON (Upcoming releases):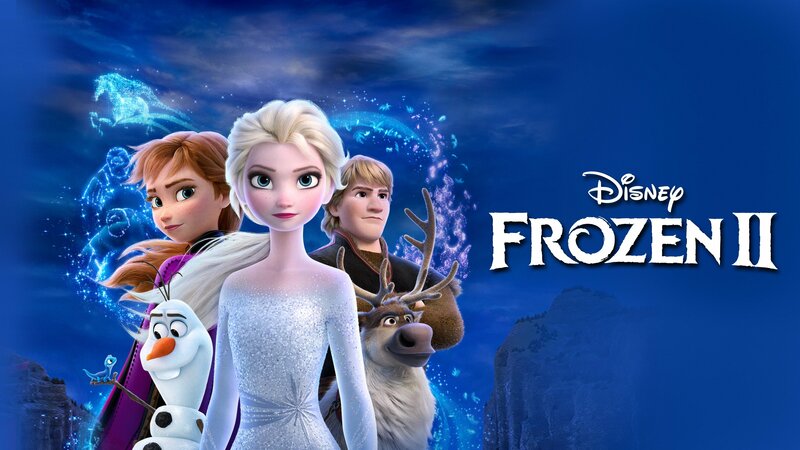 ---
"FROZEN II" (Feb. 25)
"KNIVES OUT" (Feb. 25)
"DARK WATERS" (March 3)
"QUEEN & SLIM" (March 3)
"CHARLIE'S ANGELS" (March 10)
"UNCUT GEMS" (March 10)
---