---
Comedian and rapper is in Season 2 of his FXX series
Q: While "Dave" ostensibly is a comedy, your semi-fictionalized alter ego in the show also deals with darker aspects as he makes his way through fame as a rapper. How much thought do you put into balancing that with the rest of the show?
A: Well, I don't think I actively sit around and want to embrace the darker elements of life. I think everything is better when it's real and it's more specific and it's authentic. I don't think I make an effort to balance emotion with comedy; I just try to have a perspective on what life is like.
If you were around me all day, I would try to make you laugh the entire time — but also, I'm sure we would have some genuine, real conversations, too. I just think the better version of any content, but especially this show, is one that is more all-encompassing. If characters weren't fleshed-out, real people who had significant thoughts and worries and fears, it would just be a bunch of silliness. And you wouldn't really care about the outcome.
---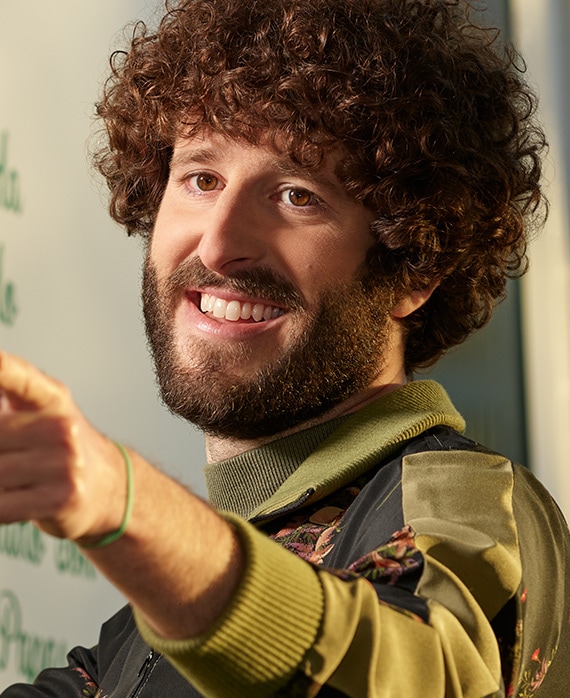 ---
Q: Since "Dave" essentially is about your life, is it hard for you to reveal so much about yourself so publicly?
A: I guess you could say it's difficult sharing the most inner personal information on national television, but in a way, it's actually not difficult. It's liberating, because I feel like if I share the information, then I'm an open book.
---
---
Q: Some famous names have made their way onto "Dave." For instance, what was it like to have Kareem Abdul-Jabbar on the show?
A: Even when he says, like, "Hey, Dave, where's the bathroom?" … in real life, I get goosebumps that he's even referring to me by my name. At first, I didn't know him. And by the end, he brought me gifts. He is the sweetest man. The guy has just so many life experiences, and he's done so many things in his life beyond being the leading scorer in NBA history. I'm a massive basketball fan, so there's that, too. And I just think he's such a legendary guy, I felt truly honored to be sharing scenes with him.