---
---
The New York Jets got their man when standout USC quarterback Sam Darnold fell to the number three slot in this year's NFL Draft. The Jets grabbed him and immediately the hype began in New York where high profile players are always under the microscope. It's very likely that football fans will get their first solid look at Darnold in a Jets uniform when the Jets visit the Washington Redskins in a preseason game airing Thursday, August 16 on ESPN.
Darnold, who red-shirted his freshman year, enters the NFL with less than two seasons of college ball under his belt. He started 2016 as the backup at USC but was named the starter after they got off to a 1-2 start. They lost their first game with Darnold as the starter, then rattled off nine straight victories, including a thrilling 52-49 Rose Bowl win over Penn State to cap off the season.
Entering the 2017 season, Darnold was a Heisman Trophy favorite but USC's offense struggled early on with a new receiving corps and coaching personnel. They found their groove, thanks mostly to Darnold's 4,143 yards passing, and ended the season as the Pac-12 champions.
After the season, Darnold announced he'd forgo his remaining two years of eligibility and enter the 2018 NFL Draft. Many thought he'd be the first pick, despite a quarterback-heavy draft, but he fell to the Jets who were in desperate need at the quarterback position. Now Darnold and the Jets hope a new and long-lasting legacy can begin in New York.
---
Samuel Richard Darnold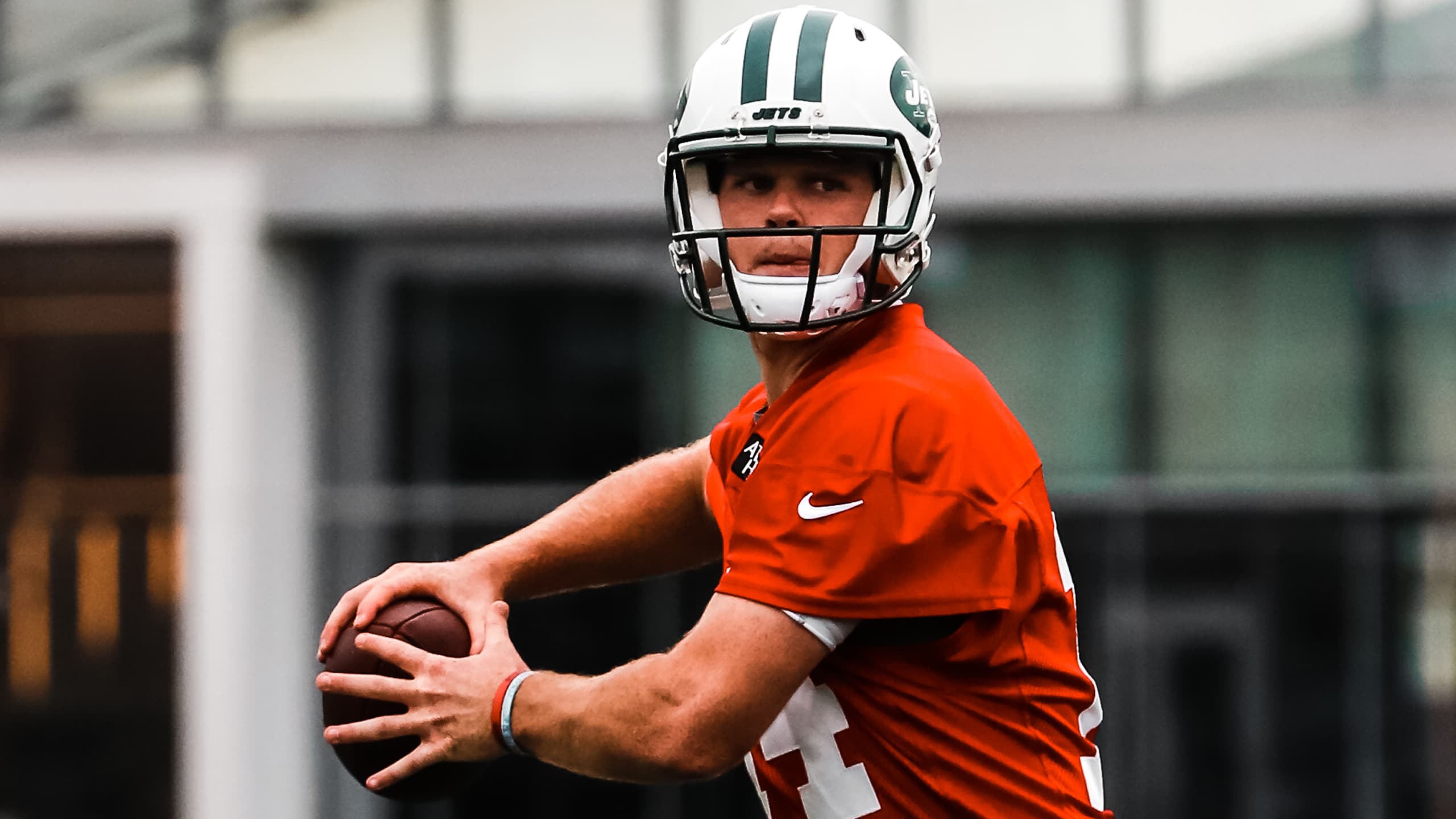 Born: June 5, 1997
Birthplace: Capistrano Beach, California
Height/Weight: 6 foot 3 inches/225 pounds
Team: New York Jets
Draft: 2018, Round 1, pick 3 by New York
Position: Quarterback
No.: 14
College: USC
Honors and Achievements: Rose Bowl champion, 2017; Archie Griffin Award, 2016; Pac-12 Offensive Freshman of the Year, 2016