---
---
Like so many men of a certain age, Phil Rosenthal is using his 50s as a time to scale back a little, enjoy the fruits of his considerable labor and see the world.
Indeed, the writer/producer best known as the creator of the wildly popular 1996-2005 sitcom "Everybody Loves Raymond" is having fun in his role as host of the culinary travel series "Somebody Feed Phil," now in its first season on Netflix. And he wants to share his love of travel with others.
"I want to get you to travel," the 58-year-old native of New City, N.Y., explains, "and I'm using food and hopefully humor as the way in. But the purpose of the show is to get you to travel, because I think there's no more mind-expanding thing we can do in life than travel. It's the best thing you can do with your hard-earned money, it's the best thing you can do for yourself in your life. It will change your life for the better every time, and I actually think that the world would be a little better if we could all experience a little of someone else's experience."
In the 12-episode season (six of which are currently streaming with six more coming in spring), Rosenthal visits such locations as Tel Aviv, Lisbon, Saigon, Mexico City, New Orleans and Bangkok to tour iconic landmarks and the countryside, meet the locals and try the popular regional eats. At the moment, "Somebody Feed Phil" is Rosenthal's only project, though he admits he has ideas for a podcast, a book and a sitcom. So he hopes a Season 2 will become a reality at some point.
"I consider myself a self-appointed goodwill ambassador," he says. "I feel like if I'm going to these places, I feel like all of us have a responsibility to put our best foot forward and to make friends in the world."
---
Philip Rosenthal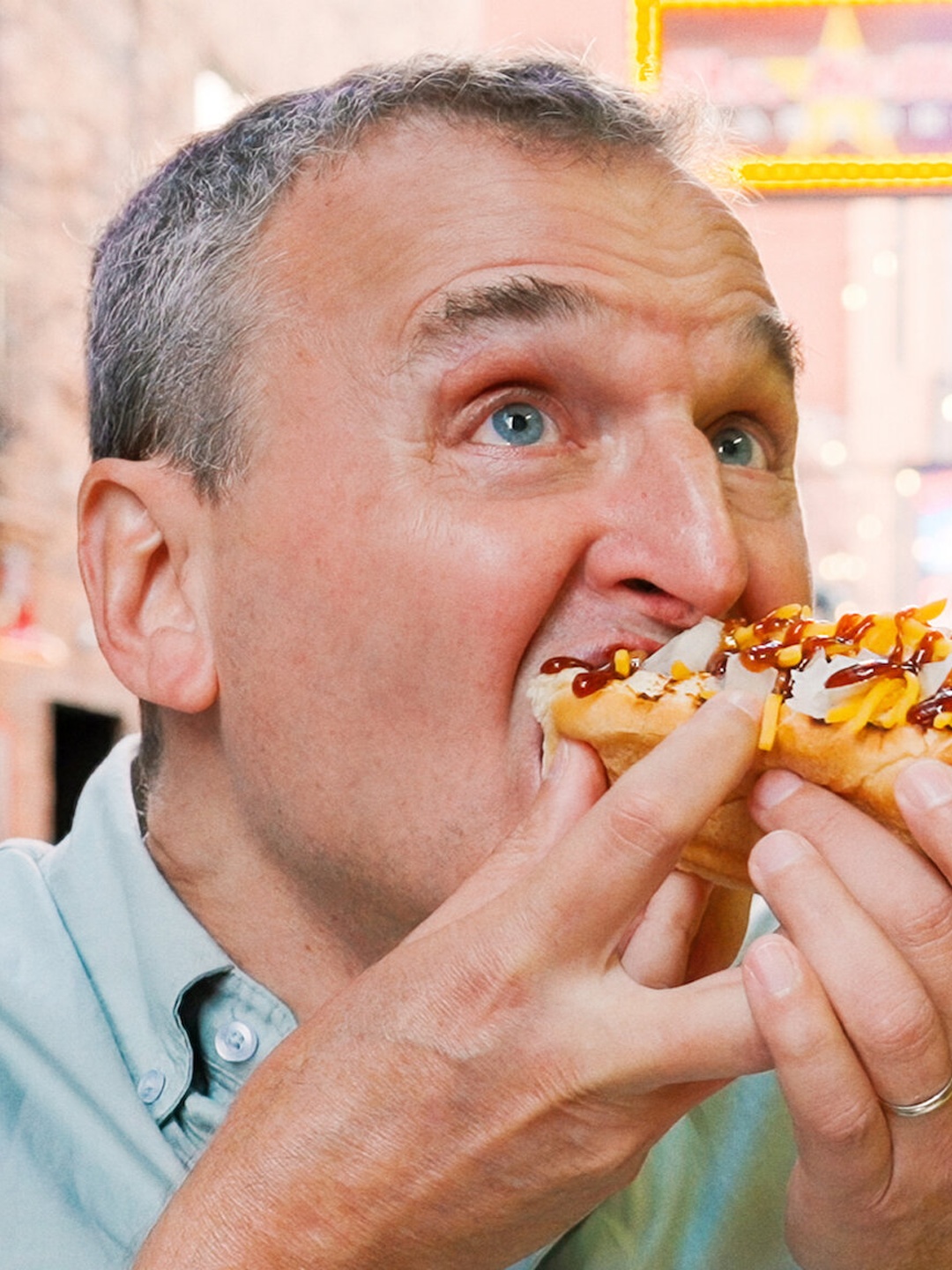 Birth date: Jan. 27, 1960
Birthplace: Queens, N.Y.
Alma mater: Hofstra University (B.A. in theater)
Family ties: He and wife Monica, an actress, are the parents of two children
Producing credits include: "Julie Lydecker" (2002 TV movie), "Everybody Loves Raymond," "Play Nice" (2006 TV movie), "The Jeff Garlin Program," "The Winklers"
Writing credits include: "A Family for Joe," "Baby Talk," "The Man in the Family," "Down the Shore," "Coach," "America: A Tribute to Heroes," "Everybody Loves Raymond," "Shelter From the Storm: A Concert for the Gulf Coast," "Earth to America"
Acting credits: "Down the Shore," "Curb Your Enthusiasm," "Help Me Help You," "The Jeff Garlin Program," "30 Rock," "The Adventures of Mr. Clown," "Better Things"