---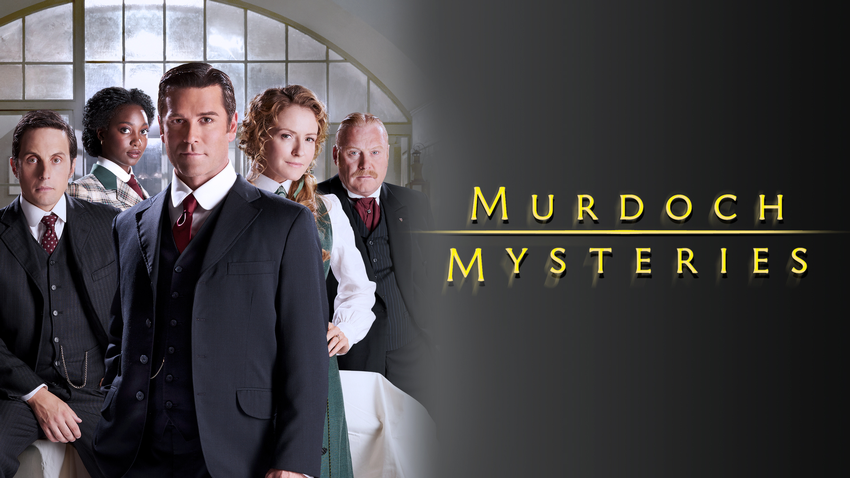 ---
If you're looking for a break from the formulaic sitcoms, cop dramas and reality shows that seem to saturate the TV schedule in summer, an under-the-radar streaming service may have a few options that could provide a change of pace.
Acorn TV, which has been offering exclusive content since 2013, has a full slate of programming from the United Kingdom, Canada, Ireland, Australia and New Zealand ranging from medical dramas and murder mysteries to period pieces and even dramedies. And best of all, it's all programming unlike anything you can get here in the States.
---
For your consideration:
"Murdoch Mysteries": Currently airing its 10th season on CBC, this Canadian series follows the exploits of William Murdoch (Yannick Bisson), a methodical detective in 1890s Toronto who employs radical new forensic techniques such as fingerprinting, ultraviolet light and trace evidence to solve some of the city's most gruesome murders. Its long run tells you this series has legs.
---
"Janet King": From downunder comes this acclaimed legal procedural that stars Marta Dusseldorp ("A Place to Call Home") as the title character, a brilliant prosecutor who combats injustice. There are two eight-episode seasons available with a third currently airing in Australia.
"Decline and Fall": Actors familiar to American audiences, among them Eva Longoria ("Desperate Housewives") and David Suchet ("Agatha Christie's Poirot"), star in this well-received British period comedy adapted from Evelyn Waugh's classic novel that satirizes life in British society circa the 1920s.
"Vera": Two-time Oscar nominee Brenda Blethyn stars in this U.K. drama about an unorthodox detective whose rumpled appearance and irascible demeanor belie a brilliant deductive mind. She's also obsessive about her work and driven by her own demons. Seven seasons are available.
"Striking Out": From Ireland comes this legal drama that follows the exploits of Tara Rafferty (Amy Huberman), a successful Dublin lawyer who strikes out on her own and opens an unconventional law firm.
"A Place to Call Home": Marta Dusseldorp also figures prominently in the cast of this sweeping period soap dubbed "an Australian Downton Abbey," starring as a nurse maneuvering among the secrets of a wealthy New South Wales family post-World War II.
"19-2": This Canadian police drama stars Adrian Holmes ("Arrow") and Jared Keeso ("Falling Skies") as Montreal cops who must set aside their personal and professional differences to work together as partners.
"Doc Martin": If it is a fish-out-of-water medical dramedy you seek, this British entry that stars Martin Clunes ("Men Behaving Badly") as a hotshot London surgeon with little in the way of bedside manner may prove to be just the tonic.
"The Heart Guy": This Aussie dramedy stars Rodger Corser ("The Starter Wife") as a rising Sydney heart surgeon, who, after an unfortunate run-in with the law, is forced to return to his rural hometown where he can work only as a general practitioner.