---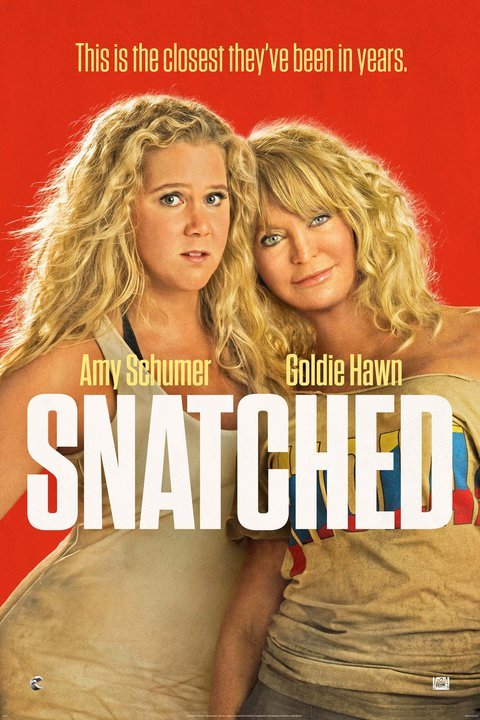 The idea certainly is tantalizing: Goldie Hawn and Amy Schumer, comedy icons of different generations, as mother and daughter.
At many points, though, "Snatched" isn't quite sure what to do with that formula. Once the premise is established, with the women kidnapped by bad guys during a trip to Ecuador, the jokes go only so far until you accept that the situation really isn't that funny – and that's a big problem for two comedy stars to have to share.
Admittedly, it's been a while since Hawn had a major movie role, and her scattered goofiness that played well in earlier years might not wear quite as well now. To a certain degree, "Snatched" deserves credit for recognizing that and not putting her in that box. Unfortunately, it also keeps her largely devoid of her natural humor here.
On the other hand, Schumer pours on what she does best, relying on her trademark of crass characters who aren't concerned with what most other people think of them. The catch is that in "​Trainwreck," she was able to move beyond that and inspire true empathy. Here, not so much – and that flaw partially has to be shared by screenwriter Katie Dippold, who proved how well she could fare with female buddy comedies with "The Heat" and the recent "Ghostbusters" reboot.
---
---
The concept of "Snatched" has Schumer playing a newly jilted woman who suddenly has an open spot in the vacation she was going to take with her now-ex-boyfriend, so she asks her mom (Hawn) to come along. Hawn's character is as cautious as Schumer's is carefree, and thus, the framework for total-opposites humor is set down.
However, as expert as the performers are in their respective styles, the result doesn't come together. It's a shame, too: Schumer has made no secret of what a Hawn admirer she is, and it would have been nice for both to come away with something more memorable … particularly with this being a comeback project for Oscar winner Hawn.
Wanda Sykes and Joan Cusack show up to supply some laughs, and "Law & Order: Special Victims Unit" alum Christopher Meloni also has his moments, but they aren't the stars of the movie. And paradoxically, as for Schumer and Hawn, you ultimately come to believe that the best material here was snatched from them.