---
---
Ask Fox NFL sideline reporter Erin Andrews what she loves best about her job and her response is unequivocal and without hesitation.
"I have the best seats in the house …," the 40-year-old Maine-born, Florida-reared Andrews says. "I feel like a spy. I can hear what the coaches are saying to players. I can hear the quarterback scream at the offensive line that he needs better protection. I can hear the running back screaming at the O-line. I can hear the wide receivers and what they're saying. I love it."
Andrews joins Fox's new Thursday Night Football telecast this season, which kicks off with a preseason clash between the Super Bowl champion Philadelphia Eagles and the Cleveland Browns on Aug. 23. As always, the new football year brings new players to get to know, bios to digest and personalities to meet and interview, and for Andrews it's an ongoing process that ramps up in training camp.
She's been doing sideline reporting for Fox since 2013 after stints at ESPN and regional sports cablenets in Florida and Georgia, covering everything from baseball, basketball and hockey to college sports, the Great Outdoor Games and even the National Spelling Bee. She also serves as a co-host of ABC's "Dancing With the Stars."
As for who she likes to talk to on the sidelines, she has her list of go-to interviews.
"It varies from team to team," she says, "but usually the quarterbacks are great to deal with. Eli's (Manning of the New York Giants) wonderful. I enjoy talking to Dak Prescott (of the Dallas Cowboys). Aaron (Rodgers of the Green Bay Packers) is always very insightful and fun to talk to. (The Philadelphia Eagles') Carson Wentz is great. Nick Foles (of the Eagles) was great. We're lucky. When you're a quarterback, you usually have to be pretty good to talk to and those guys are."
---
Erin Jill Andrews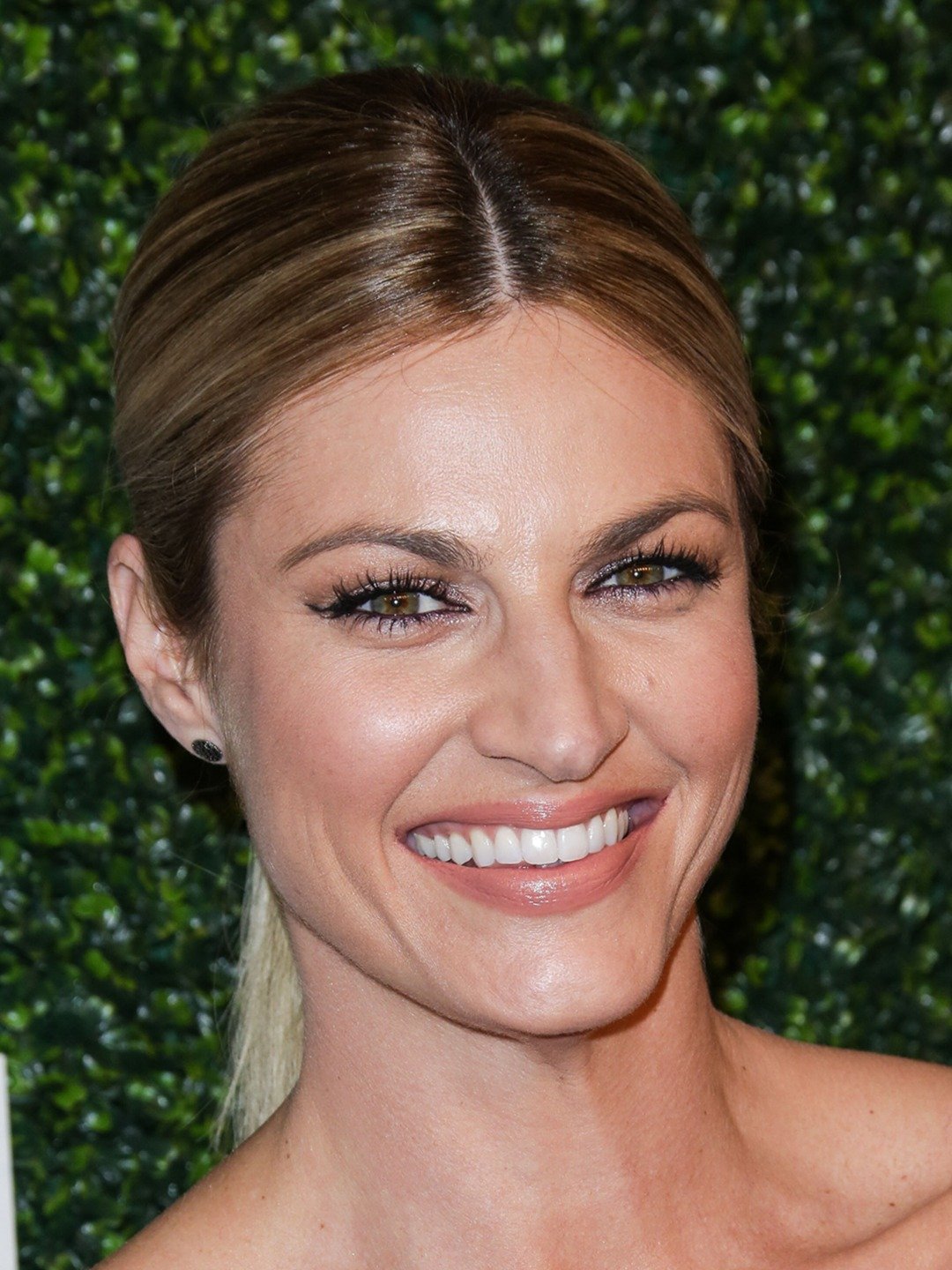 Birth date: May 4, 1978
Birthplace: Lewiston, Maine (raised near Tampa, Fla.)
Education: Bachelor's in telecommunications from University of Florida
Family ties: Is the daughter of Steven Andrews, a TV reporter, and Paula Andrews, a schoolteacher; husband is former NHL player Jarret Stoll
Professional stops: Fox Sports Florida (2000), Sunshine Network (2001-02), Turner South (2002-04), ESPN (2004-12), Fox Sports (2013-present)
TV credits include: "Kick-Off Cook-Off," "Music Builds: The CMT Disaster Relief Concert," "Media Buzz," 2015 CMT Music Awards, "Live! With Kelly," "Entertainment Tonight," "Extra," "Good Morning America," "Dancing With the Stars"
Movie credits: "That's My Boy" (2012)