---
'Brooklyn Nine-Nine' co-star becomes host of NBC contest
---
---
If Terry Crews should gain the nickname "Mr. NBC," he won't mind.
Still co-starring on the police comedy "Brooklyn Nine-Nine," which relocated to that network in the television season just ended, the athlete-turned-actor added hosting duties on last week's Red Nose Day special as well as "America's Got Talent: The Champions" this past winter. Now, he's overseeing the parent contest, too: Crews succeeds Tyra Banks (and, before her, Nick Cannon) as "America's Got Talent" returns for its 14th NBC season Tuesday, May 28.
Crews isn't the only newcomer for this round, since "Dancing With the Stars" alum Julianne Hough and actress Gabrielle Union ("Breaking In") assume Heidi Klum's and Mel B's former seats on the judging panel alongside returnees Howie Mandel – marking his 10th anniversary as part of the show — and Simon Cowell, who created the international "Got Talent" franchise and continues to serve as an executive producer as well.
"I had it in the back of my head, but I wasn't thinking that far ahead," the affable Crews maintains of possibly being called up for "America's Got Talent" while he was on "Champions" duty. "I was like, 'Hey, this is a spinoff, so let's just do it.' People kept asking me, 'Would you want to do (the original show)?' And I said, 'Oh, yeah!' I put it out into the media and the heavens, and lo and behold, here it is. And I could not be happier."
---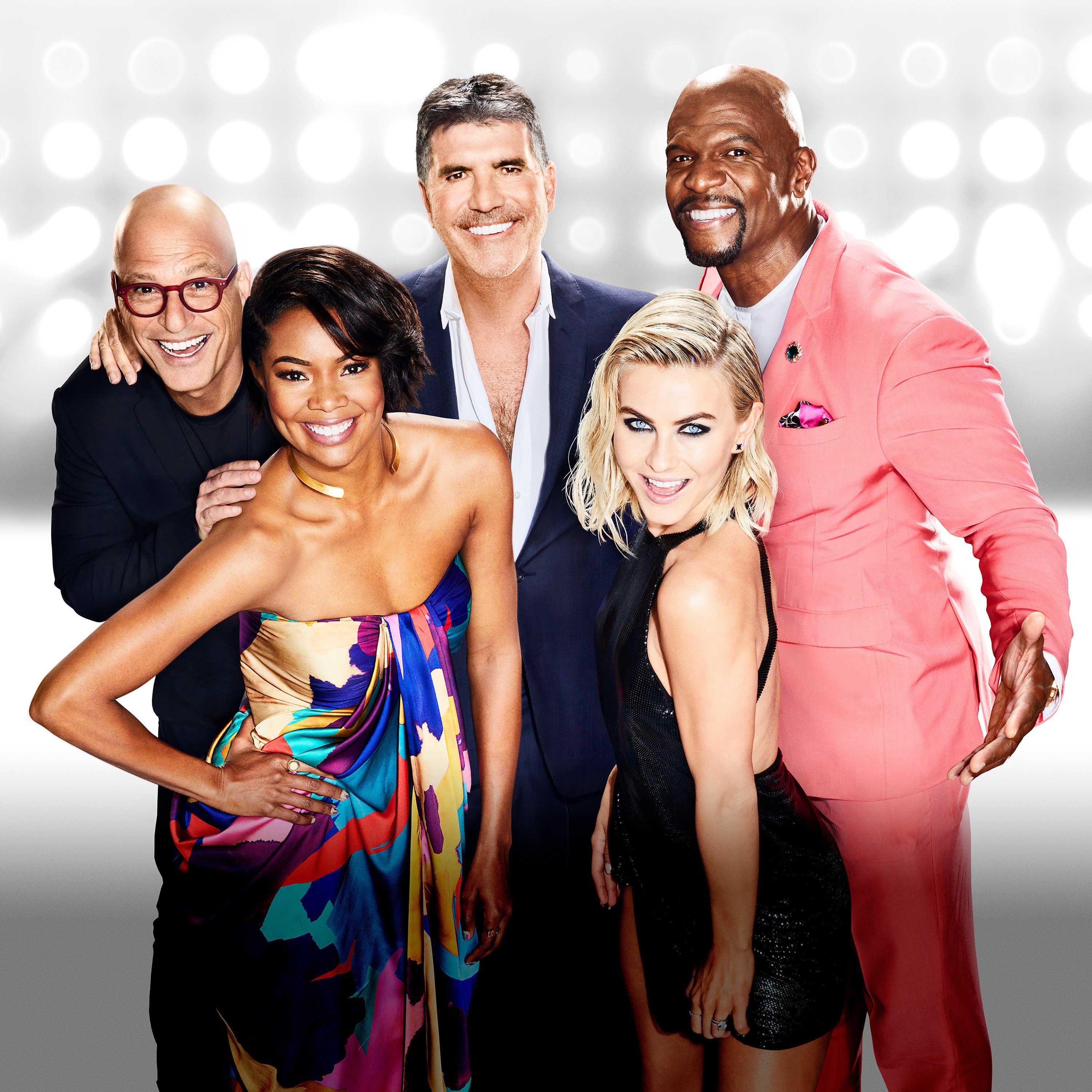 ---
While "Champions" featured veterans of "Got Talent" shows from around the world, Crews now deals with contestants who haven't been through the process before. "I was a fan of the show and watched it," he reflects, "but when you're behind the scenes and you look at these guys who are about to go on stage in front of the world for the first time, it's really different. Some people, are good, some are bad, and some are so bad that they're good … and you start to see what makes a star. It's really wonderful to watch."
Crews appreciates that Union and Hough are entering "America's Got Talent" at the same time he is. "Julianne is outrageously good at knowing what live shows should have, and Gabrielle understands talent. And Howie is now a connoisseur of what that 'it' factor is, and Simon – the great Simon, the reason we're all here – is the man who makes careers. No one here wants these acts to fail, including me. We want to create a great show with great acts, and if they win, we win."
And Crews knows just what winning "America's Got Talent" means. "Some people will be world-renowned forever after this," he notes, "and it's like 'Wow!' to see it from the beginning. Lives will change."
---