---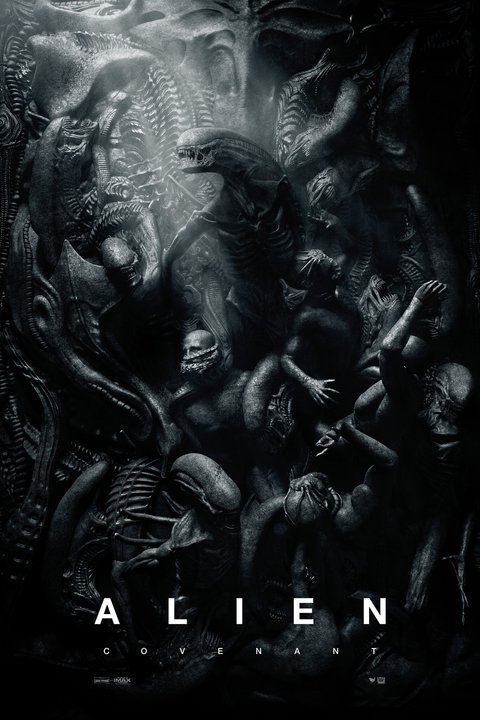 Even if you know what's coming in a movie, being led through it by an expert filmmaker can make all the difference.
Take "Alien: Covenant," which puts the sci-fi-horror franchise back in the hands of the director who originated it, Ridley Scott. He knows just what to deliver for the "Alien" faithful, but at the same time, he entertains his own ambitions by calling back elements of "Prometheus," which was made as an "Alien" prequel.
That's what the newest film is, too, as a spaceship named the Covenant brings couples to a distant planet to populate it. Not everyone is destined to survive the voyage (come on, this is an "Alien" movie), and before you can say "Uh-oh," several of those pesky aliens are on the loose … hugging the faces of some victims, bursting out of the chests of others, and doing all those nasty things fans of the series are used to by now.
There's no Sigourney Weaver this time, but Katherine Waterston (Sam's daughter) makes a very acceptable substitute as the heroine. And Michael Fassbender does double duty as androids – one held over from "Prometheus" plus another; their differences are clear in their personalities and the ways they part their hair.
---
---
It's impossible to neglect nor deny the absolute audience manipulation "Alien: Covenant" practices, but it does that so expertly, you should be pretty willing to forgive it for that – particularly if you're already a follower of the franchise. And if you think about it, the original "Alien" did precisely the same thing.
It lured you into a supposedly safe and peaceful place, and then jolted you with one of its then-unforeseen shocks. Of course, those startling moments are the stuff of movie legend now, still capable of getting a viewer's blood racing after being watched time and again.
While "Alien: Covenant" doesn't have a moment that's on a "classic" par with those, it evokes a similar response to the foreboding atmosphere it generates, which leaves no question that it's a cousin of "Alien." Any smart moviegoer will know not to let his or her guard down for too long as the picture unspools, especially with director Scott back in control here.
"Alien: Covenant" absolutely feels familiar, but at least it feels that way because of a moviemaker who knows the concept as well as anyone. That's a good reason to be chilled by it all over again.