---
Bowman has Daytona win in crosshairs
If you're looking for a dark horse in the 2021 Daytona 500, look no further than Alex Bowman.
Indeed, as the 40-car field revs up for the Great American Race Sunday, Feb. 14, on Fox, the 27-year-old native of Tucson, Ariz., will be looking to achieve a career laurel he has been slowly building toward for the last few years.
He's finished in the NASCAR Cup postseason each of the last three years and has improved with each year, finishing 16th in 2018, 12th in 2019 and sixth last season. He's also run well in qualifying for the Cup season opener, taking the pole in 2018 and starting on the outside of the front row the past two years. And then, of course, his team, Hendrick Motorsports, has a history of producing Daytona 500 winners such as Jeff Gordon, Jimmie Johnson and Dale Earnhardt Jr.
If there's a chink in Bowman's armor, it's his record in the race itself. He's run it four times, with respectable finishes in 2018 (17th) and 2019 (11th) and his worst coming last year at 24th.
But that lackluster showing could be blamed on the much-feared "Big One," a pile-up that occurred on lap 181 of the 200-lap race and collected nearly half the field, including Brad Keselowski, Martin Truex Jr., Kurt Busch, Austin Dillon and Bowman. It was also in this race that Ryan Newman was critically injured in a last-lap crash.
So Bowman will be looking for a redemption of sorts in this year's race, as he readies to do battle in a field including the above drivers plus Kevin Harvick, Joey Logano, Kyle Busch, defending Cup champ Chase Elliott and two-time defending race winner Denny Hamlin on the 2.5-mile tri-oval of Daytona International Speedway in Florida.
Player Profile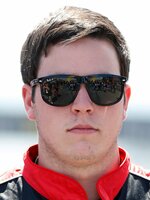 Full name: Alexander Michael Bowman
Birth date: April 25, 1993
Birthplace: Tucson, Ariz.
Height: 6 feet, 1 inch
Car: No. 48 Chevrolet Camaro ZL1 1LE
Team: Hendrick Motorsports
NASCAR Cup wins: 2
Top 10s: 41
Poles: 2
Honors and achievements: 2011 K&N Pro Series East Rookie of the Year; 2012 ARCA Racing Series Rookie of the Year; pole winner at the 2018 Daytona 500
Did you know: Replaced Jimmie Johnson in the No. 48 car when the seven-time Cup champ retired following the 2020 season