---
Fanning Out
---
Famous faces vie for $250,000 over three weeks in CBS contest
---
If you're a celebrity with a few weeks to kill, the "Big Brother" house is one place to do it.
Other countries' editions of the reality competition have featured familiar faces (at least to viewers there) for a while, but CBS tried it with the U.S. version for the first time last year, largely as counterprogramming to the Winter Olympics. Marissa Jaret Winokur – best-known for her Tony Award-winning work in "Hairspray"— won that contest, which fared well enough for CBS to try a second round starting Monday (Jan. 21).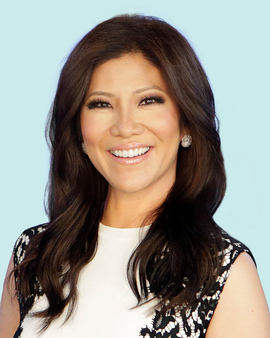 Though Julie Chen Moonves had made it known some time ago that she'd be back as host, the network hung onto the identities of the new "houseguests" as long as possible, ultimately releasing them about a week before the premiere. Immediately, ads featuring one-time O.J. Simpson associate Kato Kaelin and short-term White House communications director Anthony Scaramucci began filling the airwaves.
The others who will be vying to stay in the camera-and-microphone-laden house for all three weeks and a $250,000 payoff? Actors Jonathan Bennett and Joey Lawrence; singers and television personalities Tamar Braxton and Kandi Burruss; comedian Tom Green; athletes Lolo Jones, Ryan Lochte and Ricky Williams; Dina Lohan, mother and manager of Lindsay; and WWE veteran Natalie Eva Marie.
While any "Big Brother" game draws attention to any misstep or unexpected development for a participant, it can be argued that the fame of the players only magnifies that in the case of a "Celebrity Edition." For instance, Omarosa Manigault's asthma attack and hospitalization during last year's contest made headlines both domestically and internationally.
At the same time, if attention is what the players want from "Big Brother," that's what they get – especially since, as with the "regular" summer edition, the show will air multiple times weekly up to the Feb. 13 finale. With the controversial connections that Scaramucci and Kaelin have had to others, their words (which inevitably should encompass their memories of their respective pasts) are bound to be particularly scrutinized.
England, Germany, Spain, Mexico, India and Australia are among other lands that have had star-driven takes on "Big Brother." In the U.K., where Kirstie Alley took part last year, it sprang from the Comic Relief fundraising event. And in Germany, where he's had huge success as a music star, David Hasselhoff was a first-season houseguest.
Let the front door be opened and the house be entered anew, then: Celebrity "Big Brother" time is here again.
---